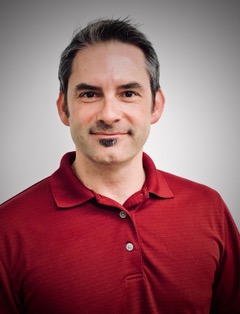 Mark Robey, DPE
Designations: Private, Instrument & Commercial, Airplane Single-Engine Land, Airplane Multi-Engine Land.  Multi-Engine examinations include: C310, PA-44, BE-76
Schedule Now
Nashville FSDO
Examiner Designation: Private, Instrument & Commercial, Airplane Single-Engine Land, Airplane Multi-Engine Land. Multi-Engine examination authorizations include: C310, PA-44 & BE-76.

My designation was an honor to receive. I get to be part of a launch pad of new adventures and careers. During the years I was instructing, I was able to watch men and women learn to pilot airplanes. I literally got see awe and wonder become tangible. Some went on to fly C17s, C130s or fighters in the military. Some went on to become airline pilots. While some wanted to fly to their favorite weekend family destinations. Each goal a highly important step into the accomplishment of their success. I see being an examiner as an extension of that. Pilot applicants put in a lot of hard work, long hours studying, spending time & financial resources to make the thought of flight become a reality! I look forward to years of serving the aviation community within TN and throughout the Unites States.
I began flying winter 2005 as private pilot out of BNA, Nashville, TN. After wrapping up my 18mos of training, I instructed pilots from summer 2006 through spring 2012. I taught pilots from the private pilot level through IFR/commercial to instructors & ATP. I was fortunate enough to instruct for both part 61 & Part 141 flight schools in Middle Tennessee. In the Spring 2012 through Autumn 2017, I served as a civilian pilot contractor in Afghanistan flying King Air 200s & 350s in direct combat support to ground teams in Operation Enduring Freedom
and Operation Resolute Support with other NATO support assets. From 2017-2021, I served as a crew member for a part 135 on-demand charter company on a Bombardier Challenger 350.
I earned my BS in professional pilot academics through Liberty University, Lynchburg, VA.
Currently, I am a crew member on a McDonnell-Douglas, MD-11F with FedEx Express.
I now live in Johnson City, TN amid the beautiful mountains of East Tennessee with my amazing wife and 3 incredible daughters.
I also have the privilege to serve as a musician at my home church, Tri-Cities Baptist as percussionist, guitarist, and vocalist.
Hear a one-on-one interview of Mark on the PilotCheckride podcast! Click here.