Stuart Cory, DPE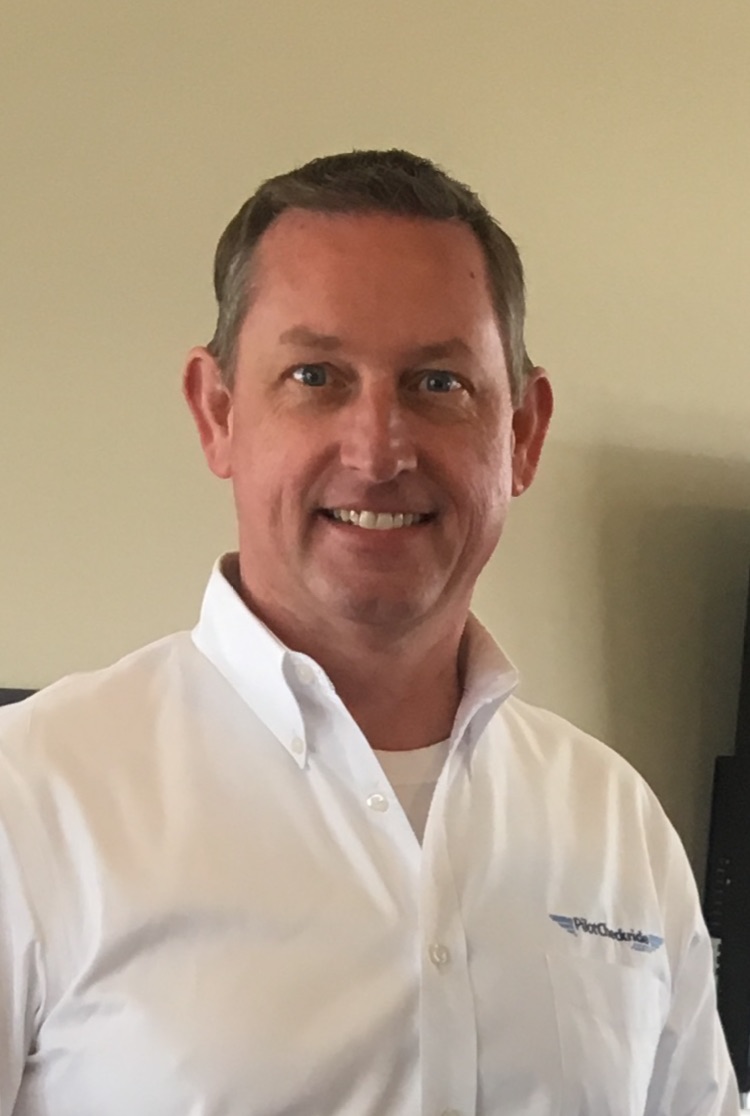 Designations: Sport Pilot, Private, Instrument, Commercial, CFI, CFI-I, Multi, MEI, ATP
Schedule a Checkride with Stuart
NOTE ON SCHEDULING DUE TO CORONAVIRUS: My calendar for the upcoming month is being set late due to the delay in my airline flight schedule. I recommend you schedule your checkride whenever it works for you; however, please understand there may be a change to my availability and we may need to reschedule the appointment. I will update individually as soon as possible. Thank you for your understanding and cooperation.
Important Information on Booking, Rescheduling, or Canceling your Checkride:
Feel free to view my calendar even if you're not quite ready to book the checkride. Just close the window when you're finished browsing.
My monthly calendar showing availability in the current month is accurate. The next month's schedule will be open and accurate by the 16th of the current month (for example, January schedule will be accurate by December 16th). There may be changes, but I will update daily and contact you as soon as possible to discuss.
If on the night before or day of your checkride the weather is forecasted to be marginal to complete the flight, please feel free to call or text me to discuss.
Do not book more than one appointment (double book) for the same exam as a "back up". This reduces the availability of my schedule to others seeking checkrides. If you have time constraints or special circumstances, please email me and I will work with you to get the checkride completed as quickly as possible.
If changes to my schedule require rescheduling of your checkride, you will be contacted immediately to reschedule.
If the oral portion is completed and a discontinuance is issued, all attempts will be made to complete the remainder of the exam in timely manner (FAA requires completion within 2 months or a new exam is required. Subsequently after this time, a new exam fee will also be incurred for a full exam).
There will be no exam fee refunded due to a partially completed exam.
Cash or check payments due at the time of exam. There are no exam fee refunds once the testing has begun. Return check fee of $35 applies.
If you have a scheduled appointment and must cancel, please notify me within 48 hours. Cancelations made within 24 hours will be charged a $250 cancelation fee.
Please use the calendar features to cancel or change your appointment. If there are any questions or issues, please contact me anytime.
I have been a Designated Pilot Examiner, DPE, for the FAA for over 18 years now, and I have had a great time working with so many pilots toward meeting their goals in aviation. Being able to have some idea of who your examiner is prior to the check ride can certainly help add some level of comfort or familiarity on your check ride day. So to provide you with a better idea of my background, I have listed below just a brief overview of my experience and interests.
Born and raised, and learned to fly in Quincy, IL KUIN at 17 years old.
B.A. English from the University of Iowa.
Masters of Science in Aeronautical Science, Embry Riddle Aeronautical University, Florida
Flight Training: Professional Flight Training (PFT, Inc.) in Ft. Lauderdale, FL click here
A CFI since 1993 and accumulated thousands of hours of dual given in general aviation.
First airline job: Trans States Airlines, Inc. operating as TWA Express, First Officer, and Captain/Check Airman on the Jetstream 32 and the Jetstream 41.
Current airline job: Captain B737 for United Airlines, Inc. based in CLE. I was hired with Continental Airlines, now United Airlines, for over 20 years. I have flown the B737, B757, B767, and B777 all over the world.
I live in northern Ohio...outside of Medina, OH. I enjoy fishing, cooking, and watching my Iowa Hawkeyes any chance I can.
Member of NAFI, AOPA, EAA, and ALPA
Founder of PilotCheckride.com